Neve Campbell, the leading lady of Scream franchise, has revealed she might return for a fifth movie. A new reboot movie for Scream franchise was announced in March and The Hollywood Reporter reported that Matthew Bettinelli-Olpin and Tyler Gillett of Ready or Not fame will direct the movie. Campbell has been portraying the role of Sidney Prescott in all four Scream movies directed by the late Wes Craven. It has been almost a decade since Scream 4 released back in 2011. Undoubtedly, it has been a long wait for the fans but all hope is not lost.
In an interview with Rotten Tomatoes, Campbell said, "We're having conversations. I have been approached about it. The timing's a bit challenging because of COVID. You know, we only started the conversation maybe a month and a half ago, so it's going to take some time to figure out how it's all going to work out... We're negotiating, so we'll see." As Sidney Prescott, it is her story that gave the original movie a much-needed push to make it a franchise.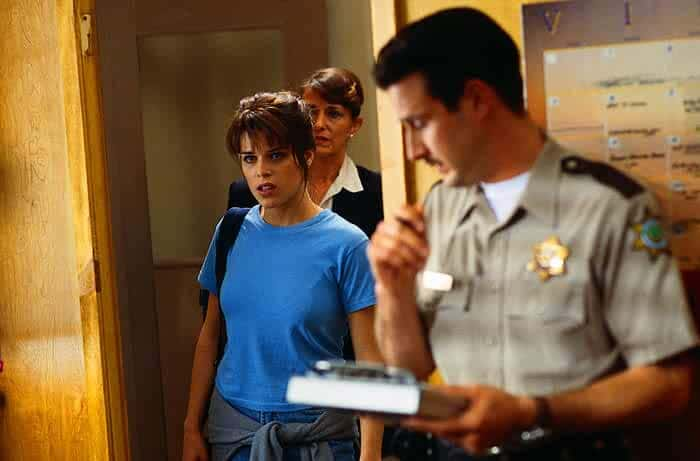 She added, "The two directors wrote me a very touching letter about Wes Craven and how he was such an inspiration to them and how they really want to honor him, and that meant a great, great deal to me. Hopefully, we can all see eye to eye on the project and find a way to make it." There is no doubt that Craven had created a horror masterpiece and paved the way for the slasher genre. And it was indeed Campbell's performance as Sidney Prescott that gave the movie a major boost.
She revealed, "I'm so grateful for these films. I love Sidney Prescott. It's always fun for me to step back in her shoes, and it's always fun for me to see the cast come back and make one of these films again and try to make another good one." In another interview reported by Bloody Disgusting, she said, "I originally had been really apprehensive about doing another Scream without Wes because he was such a genius and he is the reason they are what they are but the directors have come to me with such a great appreciation for Wes's work and they really want to honor it and that meant a lot to me. Hopefully, we'll be able to do it."
Released in 1996, Scream is an American black comedy slasher film directed by Wes Craven and written by Kevin Williamson. The movie starred David Arquette, Neve Campbell, Courteney Cox, Matthew Lillard, Rose McGowan, Skeet Ulrich, and Drew Barrymore. Upon its release, the movie opened in 1,413 theaters and earned $6,354,586 in its opening weekend. Regarded as one of the best slasher movies of all time, Scream spawned three sequels and a satire comedy based on it. What are your thoughts on Scream 5? Are you excited? Let us know in the comments below.